Gigantic Pumpkin Patch, Pick Your Own and 5 Themed Weekends of Live Entertainment & Family Fun
Saturday, October 1 - Monday, October 31
When: Saturday, October 1 - Monday, October 31, 2022
Festival Hours: 9am - 6pm
Where: Moorpark Location
3370 Sunset Valley Road
Moorpark, CA 93021
Schedule of Events - 2021
Site Map - 2021
Gate Admission Weekdays:
Monday - Friday
General Admission: $12.00
Gate Admission Weekends:
October 1 & 2- Friends of the Farm Weekend (Public Safety Weekend)
General Admission - $18.00
October 8 & 9 - Farm Country Weekend
General Admission - $18.00
October 15 & 16 - Antique Tractor Weekend
General Admission - $24.00
October 22 & 23 - Wild West Weekend
General Admission - $24.00
October 29 & 30 - All About Pumpkins Weekend
General Admission - $24.00
Children UNDER 2 and parking are FREE. Seniors (65+), Military, Veterans, & Emergency 1st Responders receive $2 admission discount daily (w/ valid ID). Does not apply to on-line ticket
PLEASE NOTE: Tickets are On-line ONLY on weekends.  NO WALK-INS ON WEEKENDS DURING THE FALL HARVEST ON THE FARM! 
Weekday admission is at the gate only.

Included with Admission:
• Tractor-drawn Wagon Rides
• Corn Maze
• Farmer Craig's Chicken Show
• Gigantic Pumpkin Patch
• Entry to Pick Your Own Fields
• Photo Opportunities
• Pumpkin House
• Corn Stalk Labyrinth (on Oct. 10)
• Giant Tractor Display
• Pumpkin Displays
• Giant Spiders
• Harvest Basket
• Misting Tunnel
• Hay Pyramids
• Animal Center
• Play Equipment
• Cotton Harvester & Combine Slides
• Fun Hill with Tunnels and Wooden Firetruck
• Wooden Train
• Wooden School Bus
• Pull wagons & wheelbarrows available (Personal wagons & strollers encouraged)
• Animal Shows (Weekends only)
• Pig Races (Weekends only)
• Demonstrations (Weekends only)
• Themed Weekends (Weekends only)
• Live Performers & Roaming Entertainment (Weekends only)
• Live Bands (Weekends only)
Any activities may adjust at any time due to current events.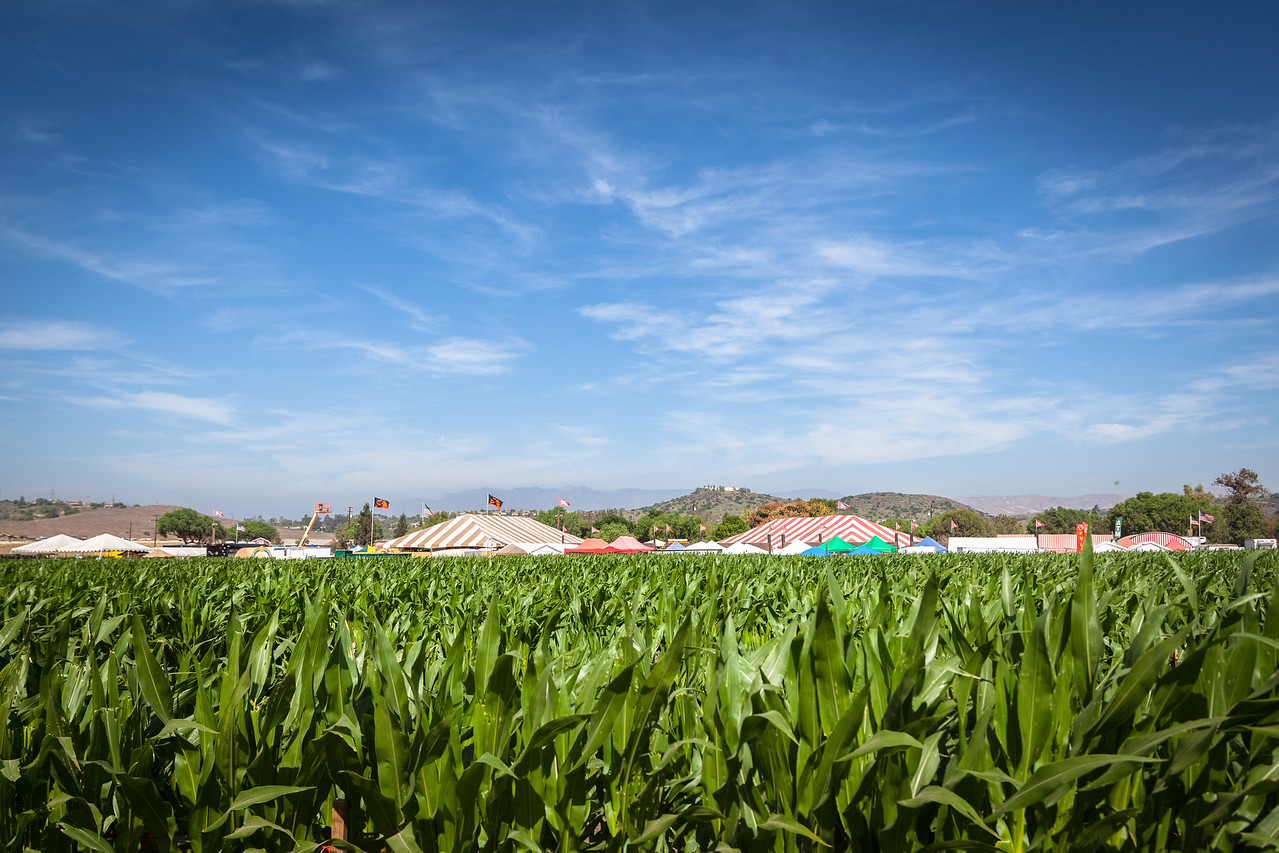 Description: October 1 - October 31, our Fall Harvest on the Farm returns! The farm will transform into a giant Pumpkin Patch, Pick Your Own & Fall Harvest experience filled with games, rides, photos ops, live entertainment, themed weekends, bands and more! Weekends will include all live entertainment.
Admission: Weekday admission is TBA and sold at the gate only. Weekday admission tickets are not sold on-line. Weekend admission tickets are sold on-line. All on-line ticket holders enter through a separate line than general admission. Weekend on-line tickets holders have priority access regardless. Please bring your tickets or have ready them on your phone prior to entry. All visitors will go through a security check before on-line ticket holders proceed to a separate line.
Safety: With 50 acres to visit, we are able to offer plenty of room to spread out and enjoy yourselves. WE ARE FOLLOWING ALL RULES AND PROTOCOLS SET FORTH BY THE COUNTY OF VENTURA. Masks are not required as we are completely an outdoor operation, however guests may wear them at any time. Please visit the County of Ventura website for more information. If guests do not feel comfortable with these protocols or being around other people, we ask that they delay their visit until a time when they do feel comfortable. We must ask that guests also take responsibility for their behavior. For additional safety protocols and rules, please visit the FAQ page of our website.
Best Days/Times To Visit: We encourage guests to visit afternoons during the week. Mornings when kids are in school are also recommended. Please note that Fridays are the most popular weekdays. Saturday morning can be less busy than Sundays. Sundays are the most popular day on the farm followed by Saturday. 10am - 3pm are the most popular times on weekends. The weekends leading up to Halloween are the most popular of the year. Expect delays upon entry and exit. We have 1 entrance and exit to the farm. When all guest arrive/leave at the same time, traffic flow is slowed. We are working with our Ventura County Sheriff with assistance from the CHP to keep the flow of traffic moving while also maintaining pedestrian and vehicle safety. Please be patient and kind with others and our staff and plan accordingly for arrival/departure.
Ways To Save: Children UNDER 2 and parking are FREE. Seniors (65+), Military, Veterans, & Emergency 1st Responders receive $2 admission discount daily (w/ valid ID) at the gate. This discount does not apply to on-line tickets. Current Season Pass holders receive free admission weekdays. Full Frequent Farmer Cards receive free admission weekdays and 1/2 price admission on weekends. FF Cards do not apply to on-line admission.
Food: During the week, we will have food and snacks from Code 3 Concessions & We Bee Grindin'. Drinks & snacks will also be for sale at our Farm Markets, Country Store and mobile snack cart.  Weekends our Food Booths will offer Tri-tip sandwiches, hot dogs, hamburgers, roasted corn, sandwiches, fish tacos, chicken strips, loaded potatoes, quesadillas, shaved ice, kettle corn, pumpkin pie and more!
Pick Your Own Info: Acres of pumpkins, fruit and vegetables to pick. For more information on items available for picking, please visit the PYO page of our website.
PLEASE NOTE: No Dogs or Outside Animals Allowed
Also Not Allowed: No coolers. Small standard sized backpacks, purses & diaper bags ONLY. No smoking or e-cigarettes anywhere on the farm. Please visit our FAQ page for our rules, behavior policy and items not allowed on the farm. Please be prepared for a security check of any belongings prior to the on-line and walk-in entry. Have all bags open including any pockets prior to reaching the security tent.
Additional Fall Harvest on the Farm Information:
• Children UNDER 2 and parking is FREE
• Seniors (65+), Military, Veterans, & Emergency 1st Responders receive $2 admission discount daily with valid ID
• Please click on each themed weekend link above for details
• The Fall Harvest on the Farm is MORE than a pumpkin patch - it's an experience with themed weekends, pick your own, games, rides, photo ops and more!
• For additional info including rules and safety, please visit the FAQ page of our website